About
Beach Blade
During a holiday in Mallorca I played and watched beach tennis. People were using many different types of rackets that all lacked desirable characteristics. Many rackets are either too light or too heavy and little thought has been put into their design.
Because I have many years of experience as an interior designer and fabricator of custom items my friend who is a professional tennis coach (Dennis Schenk) challenged me to build an improved version.
I set out to create Beach Blade, custom rackets built to specification.
The blades
Currently there are three different shapes and many finishes to choose from. The specifications of every Blade are chosen by the customers. Each blade is fabricated and built by hand to ensure the highest quality.
The balls
The balls are specifically designed to be used with Beach Blades but can be used with any other beach racket. There are three different types of balls and each has its own characteristics. They are rated based on their bounce:
Low – Hardly any bounce, for the advanced player (you really need to hit this ball)
Middle – Regular bounce for the intermediate player (this ball has good bouncing capabilities)
High – High bounce for beginners (just blocking will cause the ball to bounce off the racket), also great for testing the reflexes of advanced players.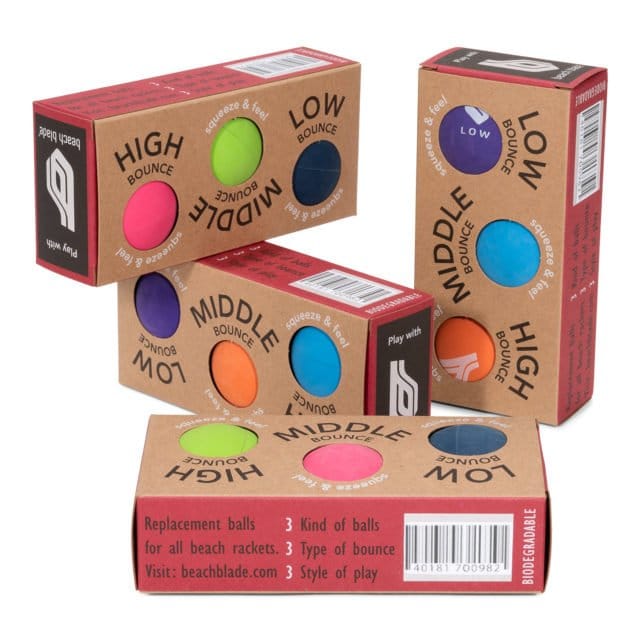 Website design by Martin Bogaers, developed by Epicode